Welcome! Colorist Brandon Chavez from Company3.
2013年1月より新たなカラリストが加わります!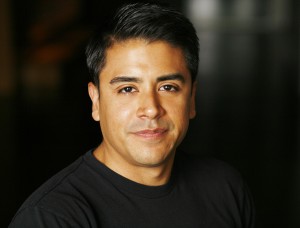 【翻訳】
Brandon Chavezは驚くほど多くのコマーシャル、ミュージックビデオやドキュメンタリー映画のクレジットに名前が挙がっている才能豊かなアーティストである。多才なBrandonはフィルムメイキングのプロセスと映像の美化を楽しみながら取り組んでいる。 カラーコレクションに携わる前に彼はCalifornia State University, Northridgeでフォトグラフィーを専攻し、テレビのニュースやプロダクションの仕事をしていた。最近ではBrandonはBarack ObamaのPSA(公共的なメッセージ広告)「Wake the F*ck UP」を手掛けたり、かの有名なLady Gaga, Bon IverやFrank Oceanのミュージックビデオを担当した。 Company 3でBrandonはカラリストBeau Leonの指導の元、キャリアをスタートし、Company3に入社する前はポストプロダクションのNew HatとThe Syndicateに所属していた。
【原文】
Brandon Chavez has assembled an extraordinary array of credits in commercials, music videos and documentary films.  A well-rounded artist, Brandon enjoys lending his eye to the process of filmmaking and image beautification.
Before getting into color correction he majored in photography at Cal State Northridge and worked in television news and production. Recently, Brandon completed a PSA for Barack Obama titled, "Wake the F*ck Up" and has worked on music videos for iconic artists such as Lady Gaga, Bon Iver and Frank Ocean.
Brandon started his color career under the mentorship of Company 3 Colorist Beau Leon. Prior to Company 3, Brandon was at Santa Monica post houses New Hat and The Syndicate.